New to Pirika?
Your first steps with Pirika,
from downloading the app to making your first post.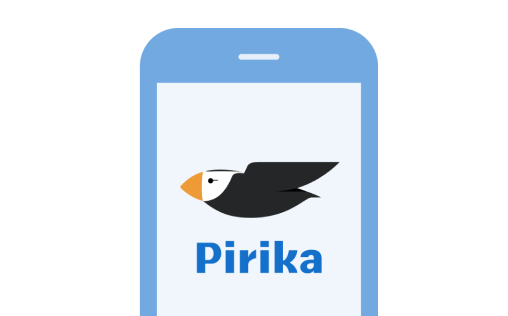 For iOS (iPhone) users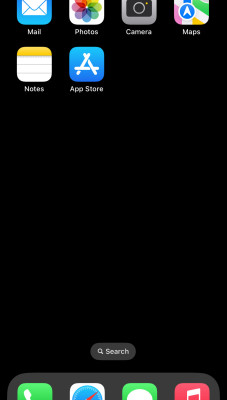 Launch the App Store on your screen and search for "Pirika."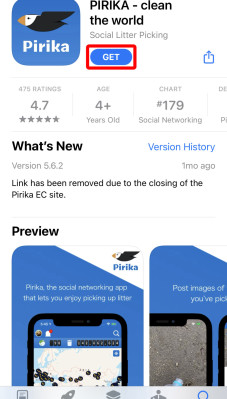 When you find the Pirika app, tap on "GET."
※ The app can be used for free.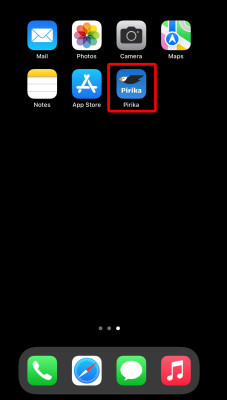 The Pirika app will be added to your screen. Tap on the app to launch it.

Group users can also register fromthis website.
Click here for more information on how to register.
Getting Started with Pirika Video
The video will guide you through your first steps with Pirika, from downloading the app to making your first post.
Register User Information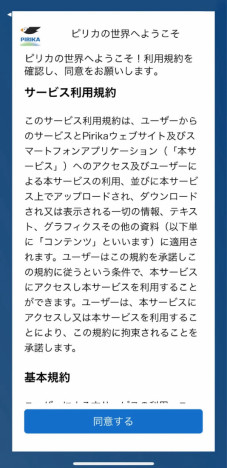 Tap "Agree" to the terms of use.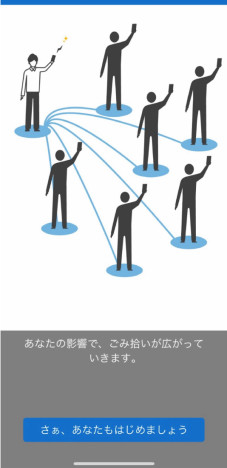 Swipe left on the explanation panels and tap on "Let's get started."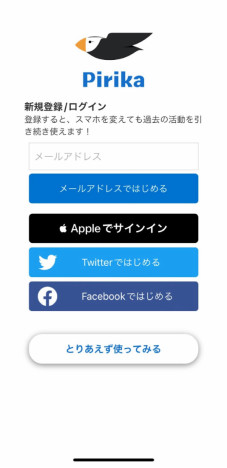 Enter your email address
(You can also sign up with your Twitter account)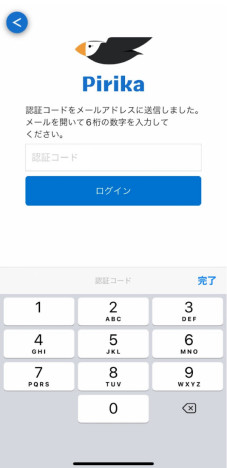 An email will be sent to you containing a 6-digit code. Enter the code and tap "Log in".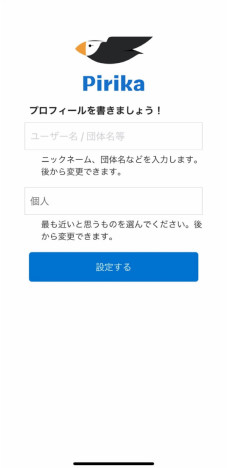 Choose your user name and select user type.
Choose a password and tap on "Done" to complete your registration.

Make a post about the litter you've picked up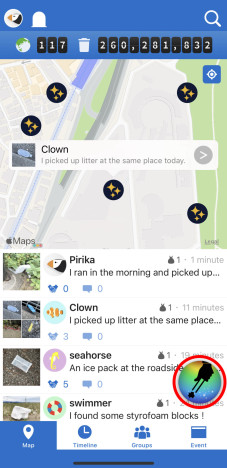 Click on the Post button at the bottom right.
(Allow access to the Camera before posting.)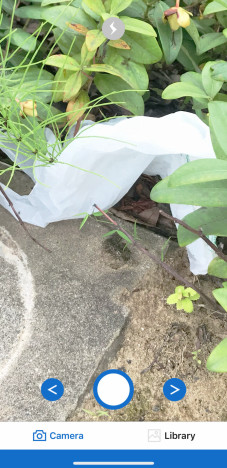 Take a photo of the litter with your phone's camera.
(You can also select images from your gallery. You can select up to 8 images for a single post.)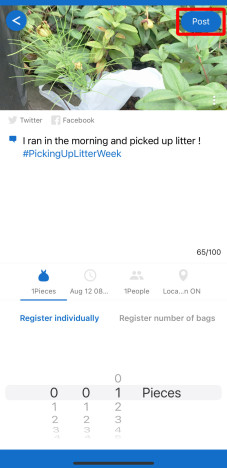 Enter a comment (optional), the amount of litter picked up, the date and time, the number of participants, the location information (optional), and tap on "Post."

Interact with other users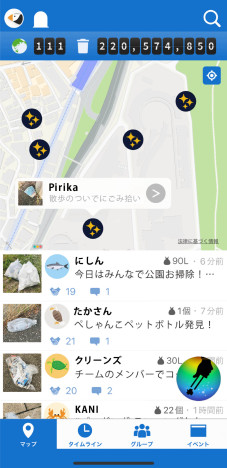 See posts from various other users on your map and timeline.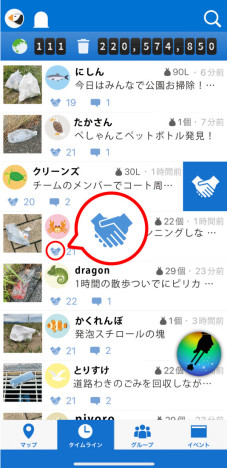 Tap on the handshake symbol or swipe a post to the left to send a "Thanks."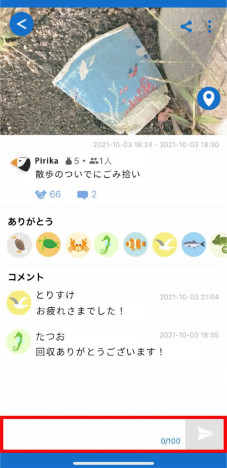 You can also tap on each individual post to see more detail and send comments.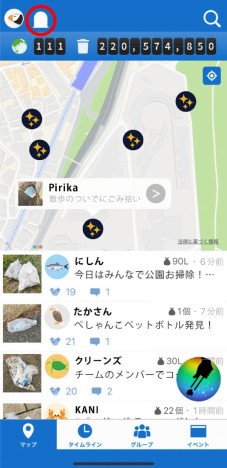 "Thanks" and comments on your own posts will be notified via the bell mark on the top left of your screen.

For interactions involving the group or event functions, please see the advanced user guide.